Professors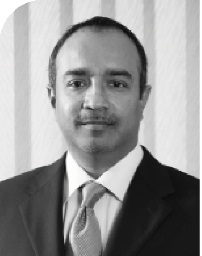 Prof. Gautam R Mundkur is the Co-founder and Principal of Mundkur Design – an architectural and interior design consultancy firm. Soon after graduating from Bangalore University in 1980 with a B.Arch. degree, Prof. Gautam moved to Bahrain, where he joined Mohamed Salahuddin Consulting Engineering Bureau (MSCEB) in 1982. He has over 30 years of work experience in the Middle-East, particularly in the Kingdom of Bahrain.
He has organized and lead teams of designers on large multi-use projects, chaired and managed project team meetings that included various other international consultants and client entities. While at MSCEB, he worked as the chief designer for both architectural as well as interior design projects. Prior to leaving Bahrain, he was the Director of the Architecture & Interior Design department at MSCEB.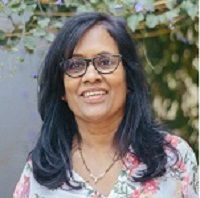 Prof.Shashikala Mundkur the Co-founder and Principal of Mundkur Design – an architectural and interior design consultancy firm has graduated in Architecture from Bangalore University and worked with Bangalore based Architects, Chandavarkar & Thacker before moving to Bahrain in 1983.
In Bahrain she worked with a local architectural firm for a few years before joining INTEC, an Italian architecture & interior design consultancy, with a branch in Bahrain. Prof. Shashikala has worked on various challenging projects, spear heading a group of designers. The team at INTEC proved to be her admired mentors, changing the way she perceives design. Her experience in design & her intuitiveness in people make her skilled at handling projects, client's relations, contract administration & project management.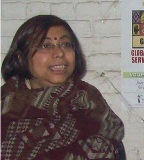 Prof. Cherukuri Indira Dasgupta, faculty at Impact School of Architecture, is an architect and urban planner from School of Architecture, CEPT, Ahmadabad and the Human Settlements Division, Asian Institute for Development and Training, Bangkok, Thailand. She has expertise in designing for low-income households and advocating for sustainable societies and is the Honorary Executive Director of the People's Institute for Development and Training. She has extensively worked with communities of the marginalized in North India and holds a number of honorary positions, having served on the Board of a number of International Volunteer Organizations like the International Association of Volunteer Effort, Global Peace Foundation, India and Indian Habitat Action Forum (INHAF). She has a passion for teaching and orienting young people to work for the community and has an expertise as a facilitator of team oriented work processes. She is well travelled within and outside the country and also trained in Basic Human Interactions and Strategic Organization Development at the National Training Laboratories, U.S.A.
Associate Professors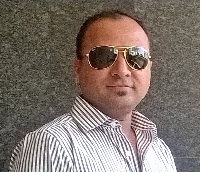 Artist.Krishna Prasad is an artist from Bengaluru. Arst. Krishna Prasad started his career in art in 1994, at college of fine arts, Chitrakala Parishath, Bangalore. After his graduation in painting in 2000, he worked in private art galleries in Bangalore. In 2002 started Art House, a place for art and cultural society, along with few artist friends. He is the head of academics at Art House, a visual academy where he train for NATA, NID and NIFT, also amatuare artists in various mediums.
 He has also worked at National Gallery of Modern Art, Bengaluru. After NGMA he obtained his Post Graduation degree in Print Making and later started public art education programme from 2010. He designed a unique art education programme that is Discover Bengaluru through Art where studio art practice was boycotted and outdoor art practice started. He is trained in Fresco art from late Prof. Devoki Nandan Sharma, Banasthali University, Rajasthan. He has also practiced various art forms like, Mysore Traditional painting, Ganjifa and Kalamkari art. He has also hands on origami, Dokra Metal casting technique, FRP and other mediums.
His murals are in various residential spaces, Reserve Bank of India, Bengaluru, and International air port Delhi, GE India, and various private institutions across Bengaluru.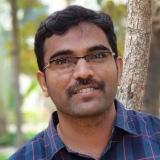 Ar. Uday Kumar is a practicing Architect & Product Designer and has co-founded the Design firm "Ayoni Designs". He has professional experience in creative industry including Space, design houses, manufacturers and artisans, doing different roles of that of a skill trainer, researcher and designer. He holds 'Master of Design' Degree from IIT, Guwahati. He won Awards from Nokia Confluence Competition and 'Packinnova' Contest by P&G (Procter & Gamble). His research paper on product design is published in international conference 'ICSEC 2013 at Bangkok'. Out from IIT, he has worked as Senior Architect in Zyeta Interiors Pvt. Ltd and in Sathya Consultants Bangalore.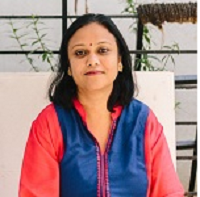 Ar. Manjula. M. with an experience of 15 years in Architectural field has completed B. Arch. at RVCE, Bangalore in 1998. Then has practiced at M/S Space Design and Décor at Bangalore. She was also working as a Senior Architect in Consulting Architect organizations at M/S Shyamasundar and Manjunath Associates, Bangalore. She has also been free lancing independently. Ar. Manjula was also the HOD of Dept. of Architecture, at Acharya Polytechnic, Bangalore. And also she was Guest Faculty at RVTI and VIFT, Bangalore. Apart from teaching various subjects during her academic schedule she has also successfully conducted seminars and workshop. By Acquiring new technical skill, she is constructively contributing with the fullest utilization of her technical experience and educational background to match the Organization's growth and strength.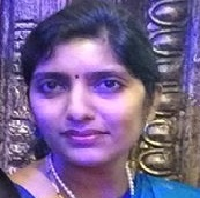 Ar. Sumanta Patil has studied BArch from BVB college of Engineering and Technology, Hubli and Graduated in 2002. She has been a practicing architect based in Bangalore. She has worked on various residential projects, commercial and residential interior projects before joining our institute as assistant professor. She has also taught in interior diploma institutes for short period in 2014-15.She has professional experience of over 12 years.

Ar. Vinayaka K Chandra is an Architect with total 11 years of extensive experience in the construction industry of building architecture and interiors. His core area is concept development, initial design development with an expertise in digital presentations.He has worked with major developers like Puravankara Projects LTD, Adarsh Group, Salarpuria Sattva and Balal Architects as a Deputy Manager – Architect, Sr. Architect and as a Sr. Design Coordinator and Interior Designer.He holds his Bachelor degree in Architecture from M.S.Ramaiah Institute of Technology Bangalore in 2008 and Diploma in Architecture Engineering from Nadgir Polytechnic, Bangalore and Diploma in Interior Design from IDEA, Bangalore and registered under COA. (Council of Architecture). He has awarded with an appreciation letter from Vice-chancellor VTU at the time of Graduation Architectural studies in the year 2008 and motivated students for All India INSDAG award and got shortlisted from Southern Zone entry. Currently he is trying to do encompassing the rhythm of architecture in the soul of a young architect, who learns to respond to the recently created demands of a design in a practical field with a creative and tactile approach.
Ar. Shivani Sheshadri has a Bachelor degree in architecture from RV College of Engineering and a Masters in Architectural Studies from the University of Missouri, with an emphasis on Design with Digital Media. She has worked as a Design Educator at RV School of Architecture and at Srishti School of Art, Design and Technology. Currently she is a visiting faculty at Impact School of architecture. She has worked as an architect, graphic/interior designer in India and the US for a period of 8 years. Her interests are Public Space Design, Universal Design and exploring the idea of place and space in the urban context.
Assistant Professors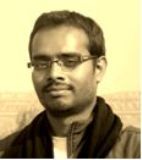 Artist. Bhuvanesh Kumar is a Practicing Performance Visual artist. Holds Bachelor of Visual Arts from Ken school of Art & Master of Fine arts in painting at College of art (University of Delhi). He has received Naoja R.M.Hadapad Scholarship award in 2007, Karnataka Lalitakala Academy Scholarship in 2012 and He was a Fellow Artist of Ministry of Culture, Delhi and has received  JRF Fellowship Award for his Visual & performance based Research Project in 2012 to 2014. Bhuvanesh has participated in many National & International Art Camps. and his  works  has been exhibited in many shows within and outside country. Some of his works are Archived and in collections in Germany, Belgium, Bangladesh, America and Shown at Nehru Center in London to list few. Bhuvanesh based in Bangalore.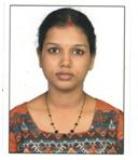 Ar. Vasudha Adari is an Architect with 7 years of experience in this field. She did her architecture form Andhra University, Andhra Pradesh and graduated in 2009.She worked in Architectural Firm Kenar AEC Company as Design Head and as an in-house Architect of a leading construction company Vishal Projects Ltd., in Hyderabad. She worked on various Residential Gated communities and Commercial Projects both in terms of Architecture and Interior Designs. Since an year she is into free-lancing residential projects and Teaching in Impact School of Architecture.

Ar. Lavanya Veeraragavan is a young, dynamic and ambitious architect from Tamil Nadu. With a year of internship and a year of freelancing she worked on various residential and commercial and interior projects. Being passionate more on teaching and academics, she is actively involved in various academic and non- academic activities along with students. She incorporates several methodologies and technologies for better understanding. She loves being one among students which keeps her young as well. She's an energetic architect who continually wants to expand her skills and knowledge which makes her a right person to teach as well.
Visiting Faculty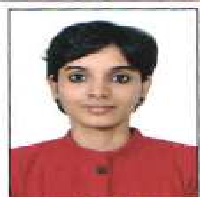 Ar. Ramalakshmi R Principal Architect at Samvad Design Studio (B.Arch, M.Arch) Having completed her under graduation from NIT, Nagpur, where she was awarded the Poornima Prize for best outgoing Thesis student, she went on to complete her post-graduation from CEPT, Ahmedabad, winning the Louis Kahn gold medal for her post-graduate research. The research was partially funded by Department of Science and Technology, Govt. of India as part of the 'Digitisation of Hampi' Project. She co-authored a book published by CEPT University in 2013.  She interned at Biome Environmental solutions, Bangalore in 2009 and had a brief stint at RMA, Mumbai as a project Architect. She has since co-founded Samvad Design Studio, a research rigoured architectural practice based out of Bangalore, India. Apart from practice, she has also been involved academically with several colleges.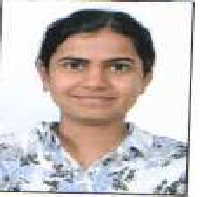 Ar. Surabhi Shingarey Principal Architect at Samvad Design Studio (B.Arch, M.Arch) A Gold Medallist throughout her undergraduate studies, Surabhi obtained her bachelor's degree in architecture from NIT, Nagpur and pursued her post graduation from CEPT, Ahmedabad.  She interned at Indigo Architects, Ahmedabad. Noteworthy among her research undertakings include co-authoring a book titled 'Essays in Architectural Theory and Design' published by CEPT University in 2013. She taught both under-graduate and post-graduate courses in the renowned LAD college of architecture (now SMMCA), Nagpur. She has since co-founded Samvad Design Studio, a research rigoured architectural practice based out of Bangalore, India.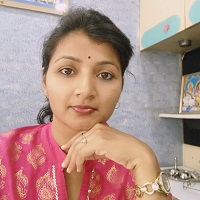 Ar. Shilpa Adityakiran is a qualified Architect Interior Designer and Founder of SA Architecture Studio at Bangalore. With an experience of over 11 years in planning, detailing, designing and coordinating projects, she has worked extensively on corporate commercial interior and Residential Design projects. She is also actively involved in academics in the capacity of a guest faculty in various colleges in Bangalore.
Shilpa is passionate about merging of technology with design and would like to explore the various possibilities in this field.  She has satisfied clients creating mesmerizing spaces for residences, offices, commercial building while on board she constantly strives to create a concept that stretches the Imagination. Shilpa is a designer who loves color and life.

Ar. Venkatesh Rao better known as Venky, graduated in architecture from MIT, Manipal in 2000.In his early years as an Architect, he worked at 'Mistry Architect' under the guidance of Renu and Sharukh Mistry.While there, he gained experience in a wide variety of projects, ranging from residential villas, resorts, commercial complexes, institutional and industrial buildings. He went on to become an associate with the firm, and was with 'Mistry Architects' for around four years. He began his own practice in partnership with Ar.Harshavardhan Punja(Graduate RV college Bangalore) in the years of 2005 as keystone Architects.At keystone architects he has been part of whole variety of projects ranging from residential architecture to layout planning, even apartment designs, commercial complexes to whole range of architectural projects. His involvement to design does not stop there and as a part of his practice he also been part of whole variety of interior design ranging from residential,apartment,hospitality,institutional to even commercial interiors.Some of the projects that he has been the designer are as follows:Villa for Mr.Sankey Prasad(MD Synergy property development), villa for Mr.Gopikrishnan(MD Fortis Infra, Mr.Anton(Director Dart Global),Mr.Amarender Reddy (MD GARCORP), Ebenezer International School Interiors etc.
Venky loves to travel and enjoy the experience of knowing new places very often. Other than architectural practice he also loves to contribute in sharing his experience and knowledge with upcoming architects in different institution ranging from MIT Manipal, RV College Bangalore, BMS College Bangalore and IMPACT School of Architecture.